We are so thankful to Be Good for sponsoring this natural baby products post. As always, all opinions and thoughts expressed are my own.
Hello friends! Who is loving the hustle & bustle of December? What about the incredibly dry skin that comes along with the chilly weather? We have such dry winters in Utah and I have found a great line of natural baby products for skincare for my kids!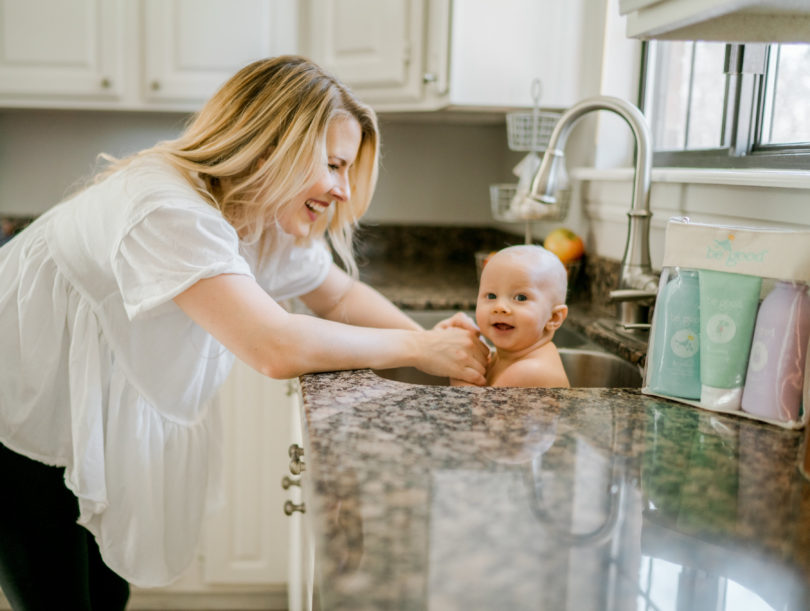 I'm not gonna lie, the line of Be Good natural baby products first caught my eye with their swoonworthy branding. It's simple & classic with the softest palette of colors. The bottles are really soft!
Ty loves his bath time. It usually happens in the morning when brother and sisters are in school. He just soaks all the attention up that he can get. Last week he had a horrible ear infection and we just kept taking baths to help soothe him. For as much as he take baths, I want the products I use to be natural & safe for his little body. These are free of parabens, phthalate, petrochemicals, gluten, synthetic dyes, DEA, palm oil, added hormone disrupters, petrolatums, dioxanes from sulfates, phosphates, BPA, animal by-products and no animal testing.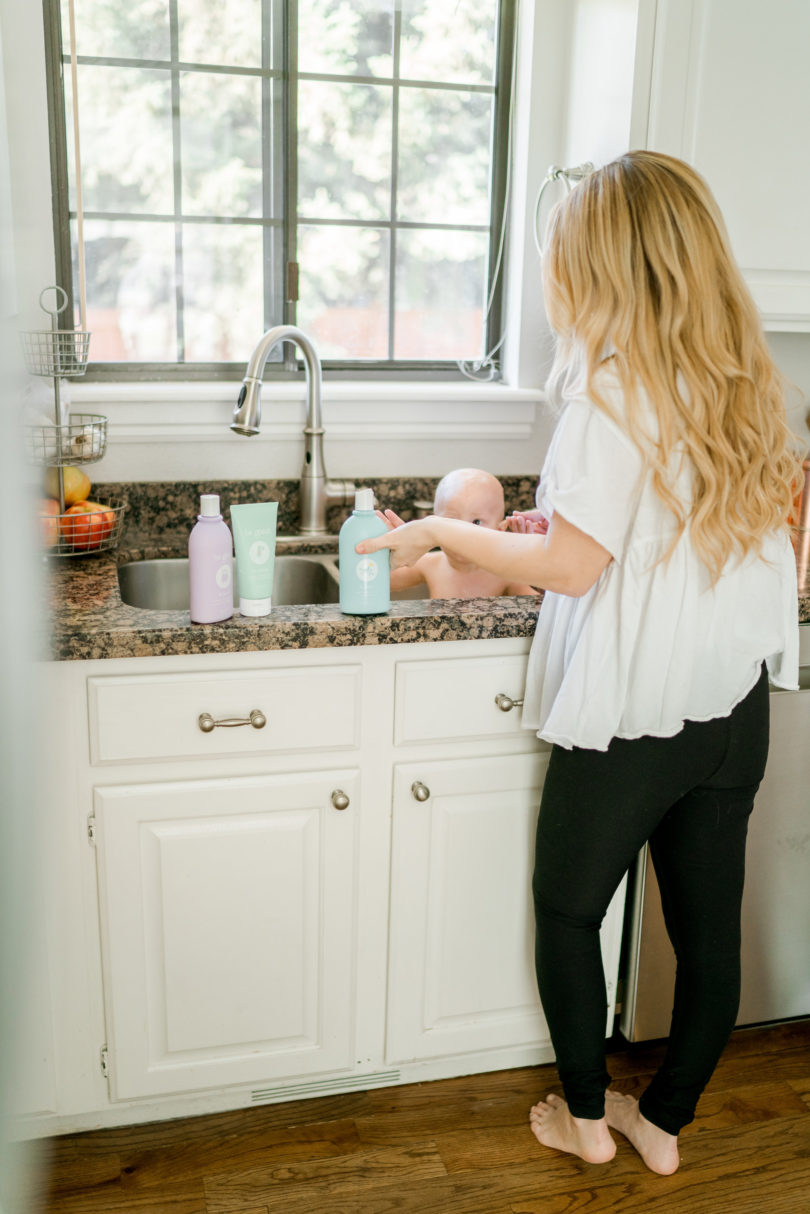 Every morning when my mom dropped us off at school she'd say, "What are the rules today?" And no joke, for years and years, through high school, we'd repeat, "Be Happy, Love one Another, Choose the Right, Seize the Day & Show Gratitude." She turned those everyday moments into teaching moments. She stayed consistent through the busy mornings and the eye rolls during the years we thought we knew everything. They were simple, yet as an adult I find myself saying the rules to myself and to my kids now. She taught us so many good virtues just by repetition.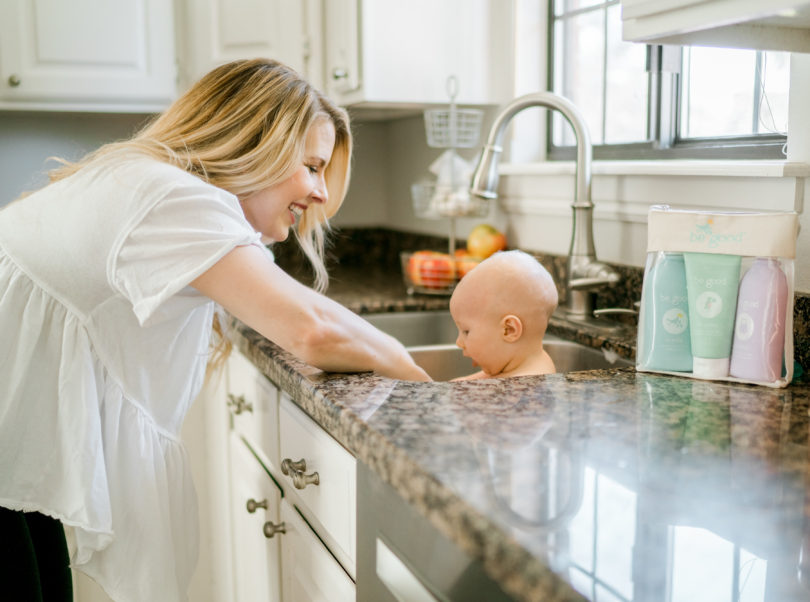 I love that the Be Good natural baby products have sweet virtues on their bottles. Be polite, be honest, & be caring are on our bottles. I know as a mother myself that I can use the help of a village and having a line in my home that helps me in my effort to raise good children is so appreciated.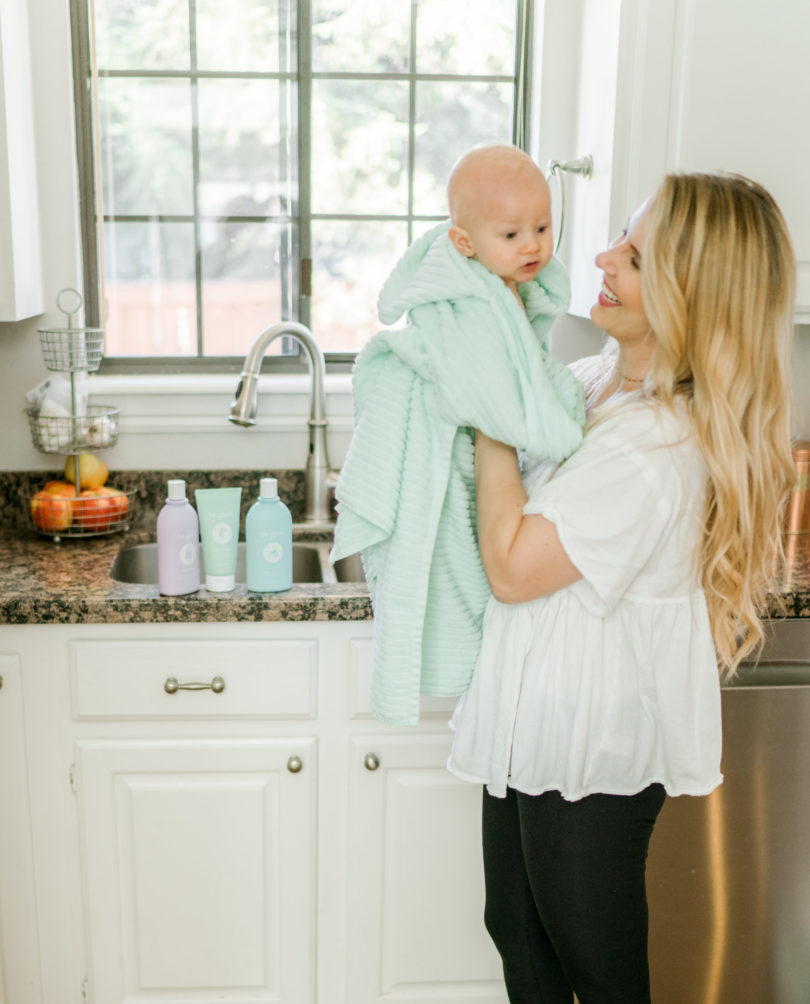 With the holiday season here, we have implemented a few things with our kids that have gone right in line with being good. We have talked each night about ways to serve others, specifically at school, because that's where they are at most of the day. Just this week we also shopped and gathered a bunch of supplies to take to our local food and care coalition building. I know I am a happier person when I am able to think outside of myself and be able to serve someone and I hope my kids feel that way also.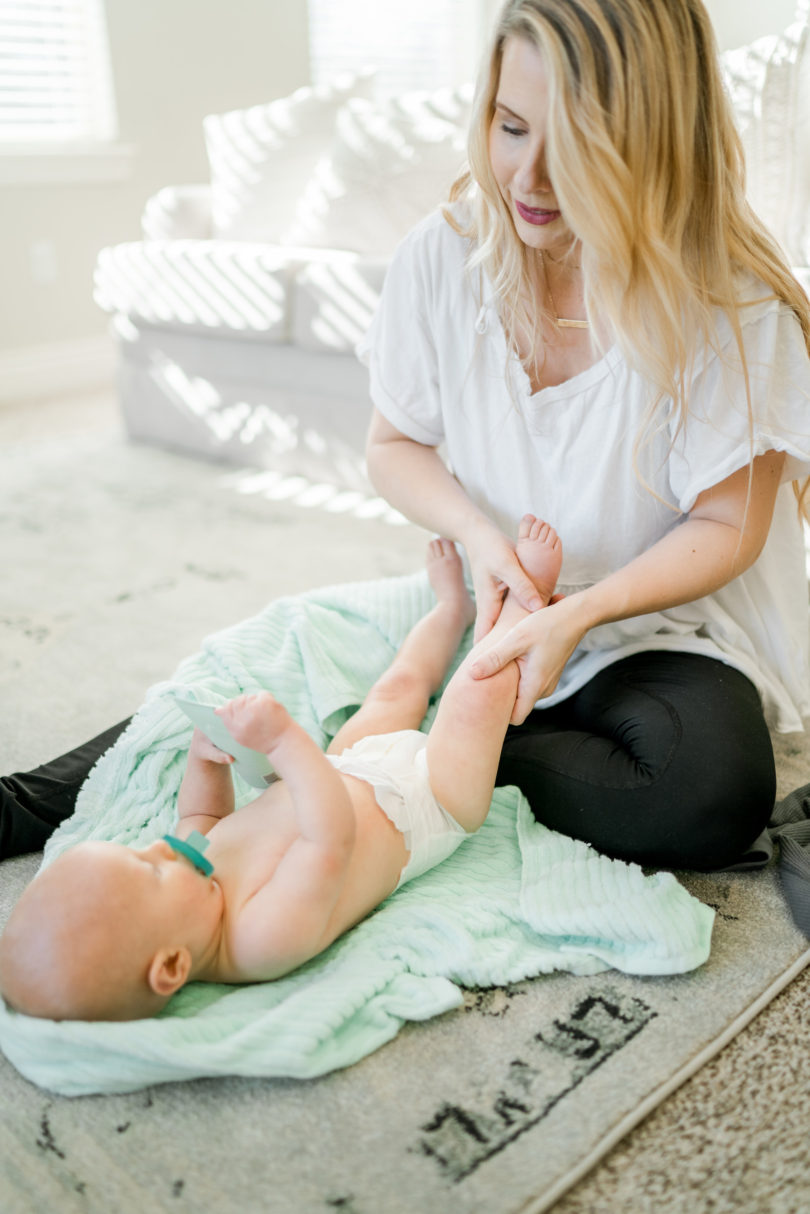 If you are shopping for baby shower gifts, stocking stuffers, or natural baby products for your own baby, check out the Be Good line. You will love it as much as we do!
---