Happy holidays, I hope you all had an eventful shopping weekend after all the Black Friday & Cyber Monday deals. As we reach the end of November, the pressure of holiday shopping is on, and I have been working to find items for everyone on your list. Today I have some fantastic affordable options that are thoughtful gifts for anyone special in your life, so let's get started.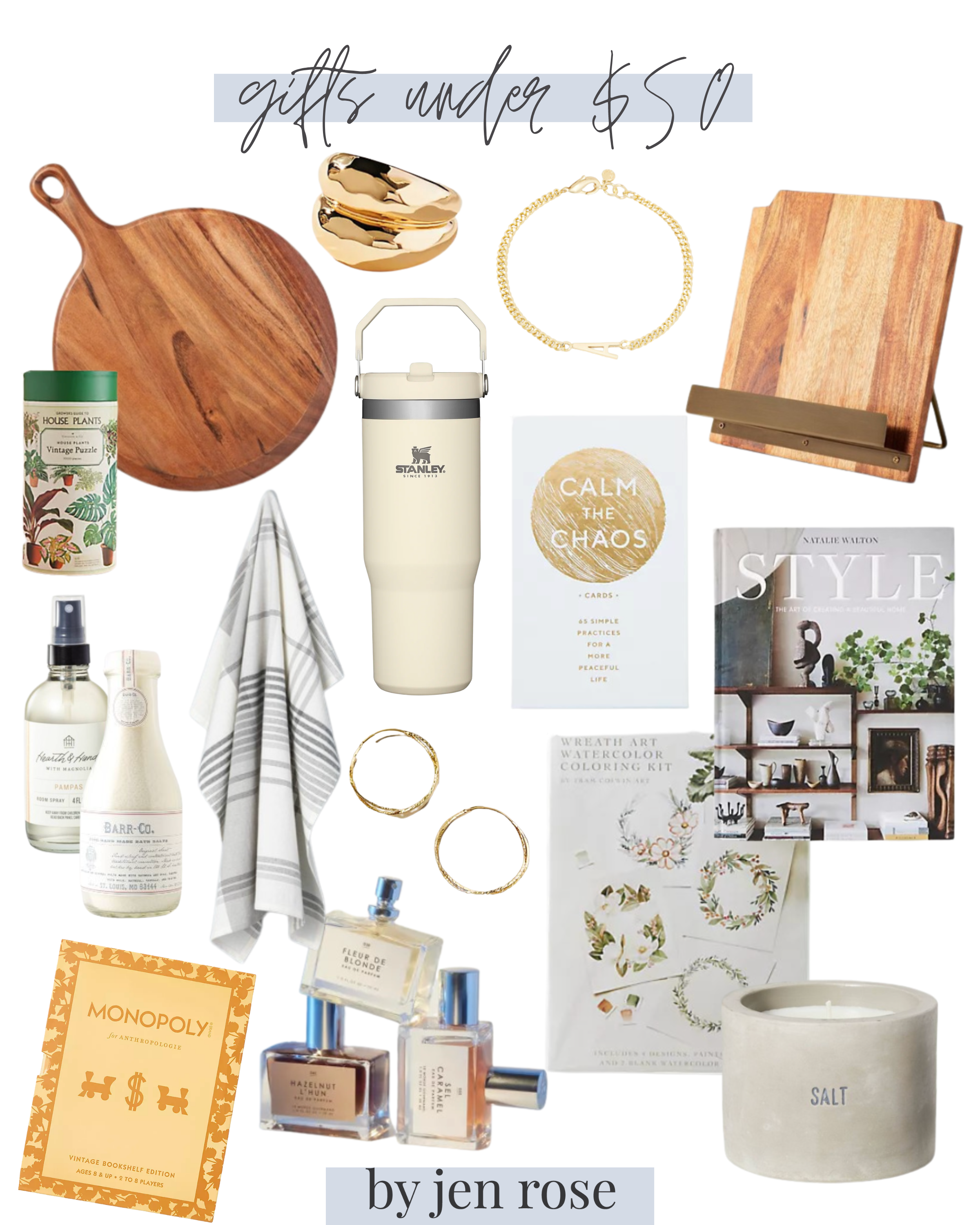 Gifts For Fun
Don't skip out on the holiday fun; grab some fun games for your favorite people to enjoy. You also never want to show up to a holiday party empty-handed, and this Vintage Bookshelf Edition Monopoly Game is a classic. If the holidays in your family are already crazy enough, this Calm The Chaos Card Set is the perfect gift. Another Christmas classic is this Houseplants Puzzle which is super fun for everyone in the family. Finally, this Wreaths Watercolor Kit is another solid option for some of your creative friends.
Gifts For Her
Shopping for her can get expensive, but there are many affordable options you don't want to miss out on. My favorites are these Gourmand Eau De Parfum Fragrances from Urban that smell amazing and last all day. You can never go wrong with jewelry, and these Twisted Hoop Earrings are some of my favorites. Try this Wilder Alphabet Bracelet with your special someone's initials for something a little more special.
Gifts For the Home
If you don't know what gifts to get this season, something for the home is always a safe and appropriate option. The safest of all is this Salt Soy Blend Mini Cement Candle, which would also be great for coffee table decor! I love this Round Wood Paddle Serve Board, the perfect treat for homeowners. To keep the home smelling fresh during the holiday season, try this Pampas Seasonal Room Refresher Spray. Last but not least, this Style: The Art of Creating a Beautiful Home, is the perfect gift for any home.
I love gathering gift options for the holidays because I know how stressful it can be to find the right gifts. Christmas is already less than a month away! It's all moving fast, so don't wait until the last minute to get everyone on your list the best gifts. If you loved any of these options, you could shop them here:

---